Simple Harrisville Property Search
Search all Harrisville, Utah property listings on our simple, very easy to use Harrisville, Utah MLS real estate search. Receive daily alerts of newly listed homes, condos and land for sale. Also receive price change updates.
____________________________________________________________________
A Bit About Harrisville, Utah 
Harrisville is located ten minutes north of Ogden, in Weber County, Utah. Because of its ideal location, Harrisville a great place to settle down, with access to larger cities nearby and the beautiful natural landscape surrounding it, we give you the tools to search Harrisville homes, FREE!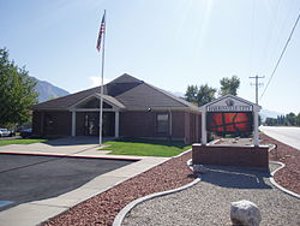 With a history deeply entwined with pioneer heritage, Harrisville was settled in the 1850s by Mormon pioneers colonizing the region. There were many issues with Shoshone natives who lived in the region and wanted the settlers out, these troubles were resolved within the decade.
Early on Harrisville was a manufacturing city as well as farmland, and produced bricks, cheese, washboards, and brooms. The Union Pacific Railroad was laid through Harrisville in 1904, and ran through Harrisville for four years. 
Today Harrisville is of great appeal due to its idyllic location close to the canyons, mountains, and the Great Salt Lake, as well as to Ogden and other larger cities. 
Don't put off your FREE search any longer, find homes for sale in Harrisville today!