Simple Taylorsville Property Search
Search all Taylorsville, Utah property listings on our simple, very easy to use Taylorsville, Utah MLS real estate search. Receive daily alerts of newly listed homes, condos and land for sale. Also receive price change updates.
____________________________________________________________________

A Bit About Taylorsville, Utah 
Taylorsville, Utah is a relatively young city, incorporated in only 1996; yet its rich in historical roots -- the area was developed in 1848 by Mormon pioneers and called Over Jordan, referencing its location west of the Jordan River. There are many reasons to begin your FREE search of homes for sale in Taylorsville, Utah!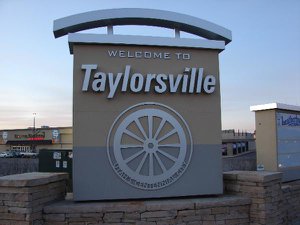 Taylorsville, Utah has many community resources, with fourteen city parks, including a dog park, golf courses, a skate park, and a baseball park. Taylorsville falls within the Granite School District, and has many schools available for all ages, including community colleges, and more.
Bustling with business, Taylorsville has a strong economy. It also is home to the Humane Society, an animal shelter that's goal is to find homes for homeless pets in Salt Lake County.
Ideally located in Salt Lake County and close to everything, Taylorsville is only ten minutes from downtown Salt Lake City, and twenty minutes from the canyons and outdoor recreation, there is always lots to do. It is also situated along the Jordan River parkway trail, a paved 40-mile biking and running trail that spans the Sale Lake valley.
Don't put off your FREE search any longer, find homes for sale in Taylorsville, Utah today!