Simple Santaquin Property Search
Search all Santaquin, Utah property listings on our simple, very easy to use Santaquin, Utah MLS real estate search. Receive daily alerts of newly listed homes, condos and land for sale. Also receive price change updates.
____________________________________________________________________
A Bit About Santaquin, Utah 
Santaquin, Utah is located south-east of Utah Lake and west of the Wasatch Mountain range. Considered a rural community, Santaquin is full of orchards and farmland, but many residents commute to nearby cities for work. There are many reasons to begin your FREE search of homes for sale in Santaquin, Utah!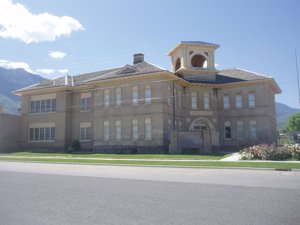 Settled in 1851 by Mormon pioneers, Santaquin and was named after the son of a friendly tribal chieftain in the region. Santaquin is the southernmost town in Utah County, and straddles the Juab County border.
Santaquin has two elementary schools and one K-12 Charter schools. There is also a museum located in town dedicated to the friendly native tribe that occupied the region when settlers came in 1851.
There is a lot for local residents to do in Santaquin. Close to the Wasatch Mountain range and Mount Nebo, as well as Payson canyon and more, trails for hiking and horseback riding wind through the region, making outdoor activity easily accessible to locals. There are rivers and lakes as well, as well as rock climbing regions.
With so much to do, don't put off your FREE search any longer, find homes for sale in Santaquin, Utah today!